The Broadband Commission for Sustainable Development meets twice annually with its members to discuss the most pertinent issues affecting broadband access, affordability and use. These meetings may include special guest speakers and youth representatives. All meetings are held under Chatham House Rules and are closed to the general public.
The Commission met at UNICEF House on Sunday, September 18th, 2022 under the auspices of the 77th Session of the United Nations General Assembly in New York City and the Transforming Education Summit.
Words from Our Chairs and Host: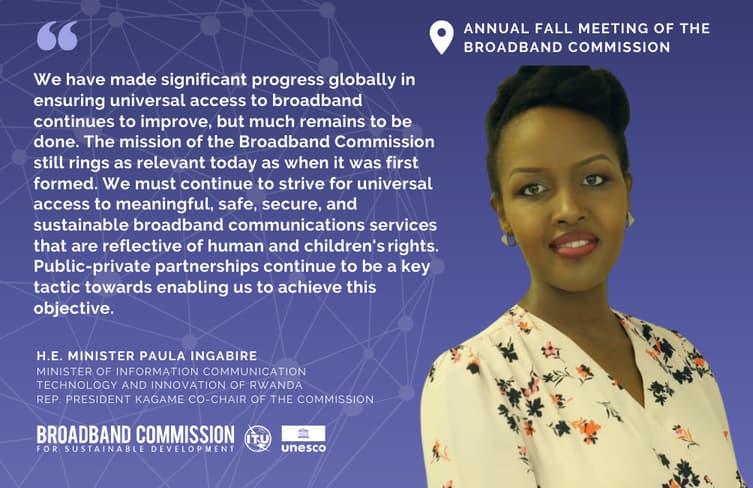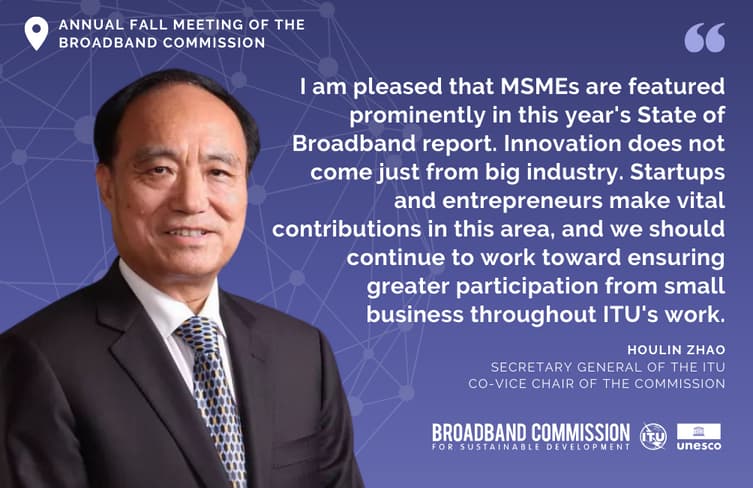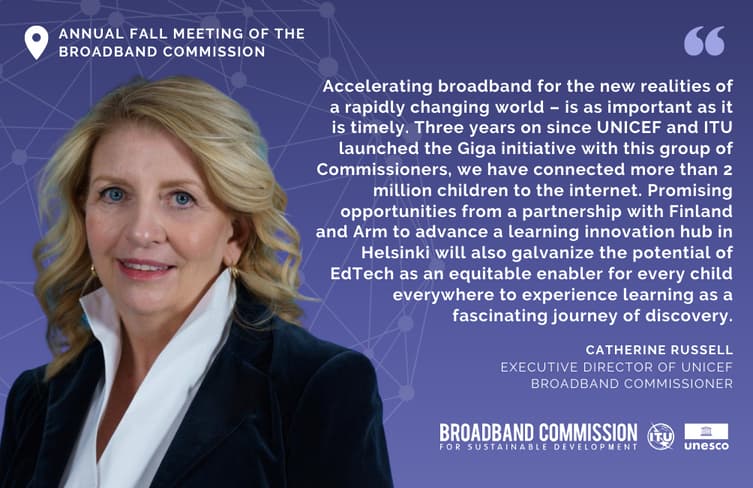 The Broadband Commission publishes the State of Broadband Report each year to document progress on reaching its Advocacy Targets and to share insights from Commissioners on the policy actions needed to reach universal connectivity.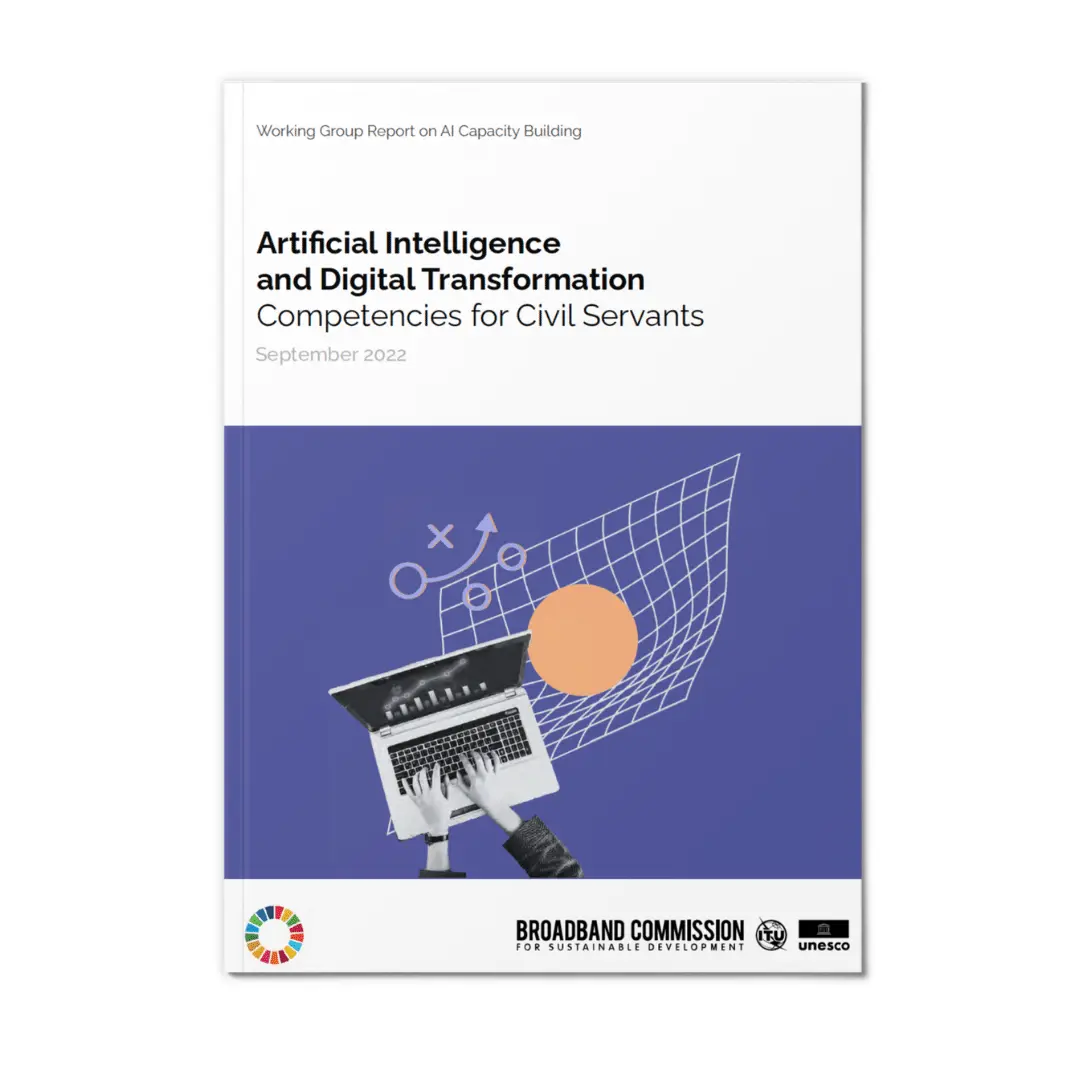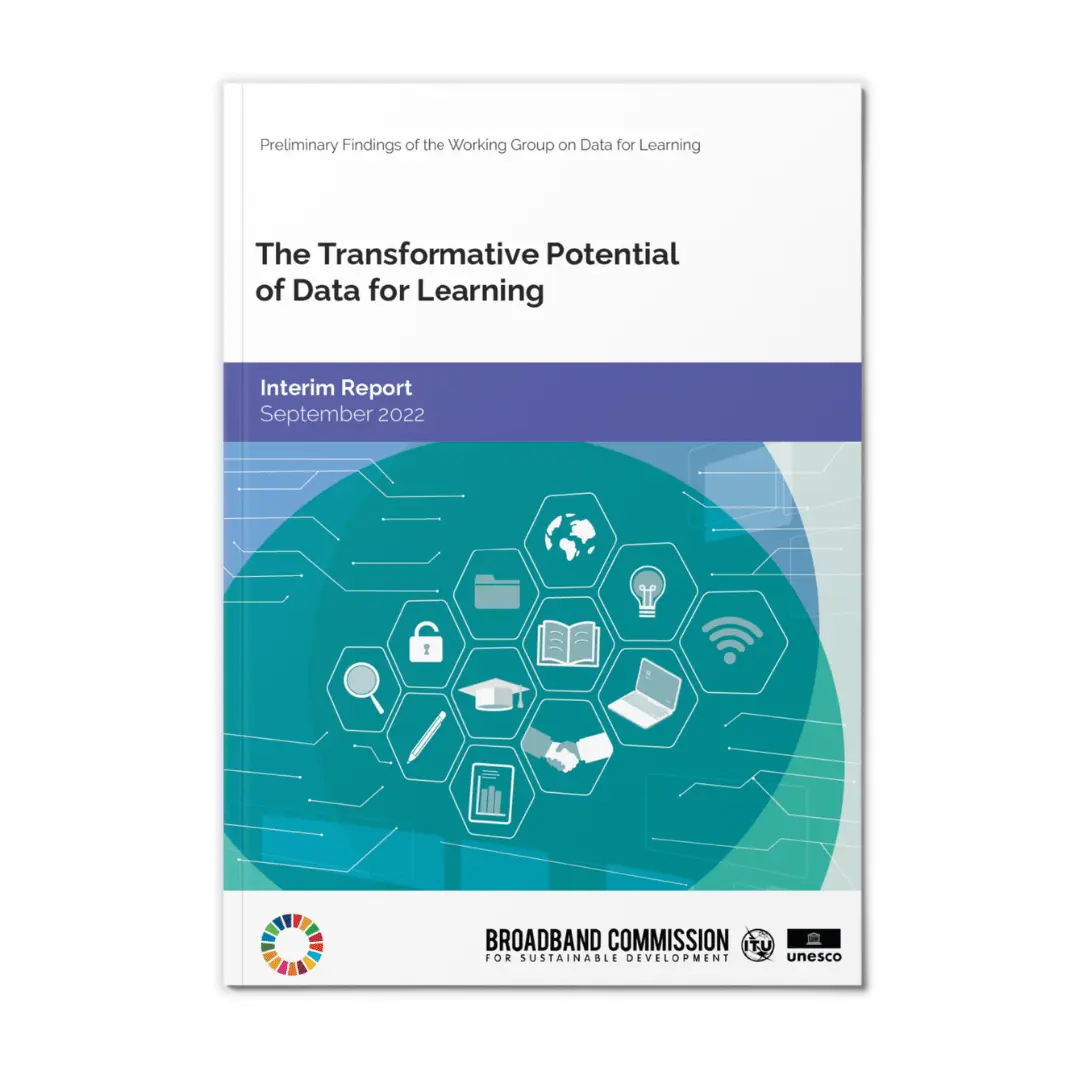 United Nations General Assembly
Transforming Education Summit
United Nations General Assembly
The 77th Session of the United Nations General Assembly (UNGA) will take place from 13-27 September 2022 in New York City.
The UNGA is the main policy-making organ of the Organization. Comprising all Member States, it provides a unique forum for multilateral discussion of the full spectrum of international issues covered by the Charter of the United Nations. Each of the 193 Member States of the United Nations has an equal vote. The Assembly meets in regular sessions from September to December each year, and thereafter as required to discuss specific issues through dedicated agenda items or sub-items, which lead to the adoption of resolutions.
Transforming Education Summit