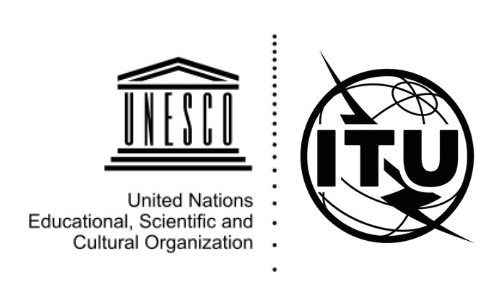 The Broadband Commission for Sustainable Development was established in 2010 by ITU and UNESCO with the aim of boosting the importance of broadband on the international policy agenda, and expanding broadband access in every country. Co-Chaired by President Paul Kagame of Rwanda and Carlos Slim Helù of Mexico, it is also led by Co-Vice Chairs, ITU Secretary-General Houlin Zhao and UNESCO Director-General Audrey Azoulay. It is composed of over 50 Commissioners who represent a cross-cutting group of top CEO and industry leaders, senior policy-makers and government representatives, and experts from international agencies, academia and organizations concerned with development.
The Commission's mission is to bridge the digital divide and bring the goal of universal connectivity to the forefront of policy discussions through the facilitation of impactful public-private partnerships, thought leadership and actionable policy recommendations.
The Commission acts as a UN advocacy engine for the implementation of the UNSG's Roadmap for Digital Cooperation and leverages  the strength of its membership and collective expertise to advocate for meaningful, safe, secure, and sustainable broadband communications services that are reflective of human and children's rights.
Our Four Defining Pillars
Knowledge, education, digital services and devices should be available to all, despite geographic location, socio-economic status, race or gender.
Broadband connection should be fast, reliable and widely available for everyday use for all. 
Online services should be affordable and provided in a manner that protects users, specifically youth and children, to support more informed and educated societies. 
There should be continuous development of digital competencies and capacity building. 
Achieving Our 2025 Targets
In order to connect the unconnected, the Commission has established 7 ambitious targets for 2025. These targets seek to expand broadband infrastructure and internet access and use by populations around the world, as necessary intermediate steps towards achieving the UN Sustainable Development Goals by 2030. Progress towards achieving these targets is tracked through the annual flagship publication: The State of Broadband Report.
The Commission's targets are aligned with the UNSG's Roadmap for Digital Cooperation. They are also consistent with, and mutually reinforcing of, the UN Sustainable Development Goals, in particular Goal 9(c) on universal connectivity.
We envision a fully connected world that harnesses the power of broadband to achieve the UN Sustainable Development Goals by 2030.