Accelerating broadband for new realities
The latest edition of the Commission's flagship State of Broadband Report examines how COVID-19 has spotlighted the need for a multilateral, collaborative regulatory regime to advance global digital transformation.
The Broadband Commission puts universal broadband connectivity at the forefront of global policy discussions. With its membership of high-level public and private sector leaders, the Commission develops practical and sustainable policy recommendations to accelerate progress towards achieving the UN 2030 Agenda and its own 7 Advocacy Targets. ​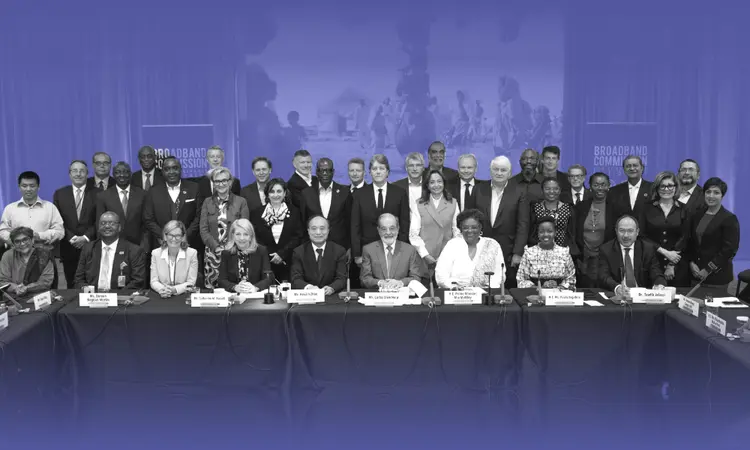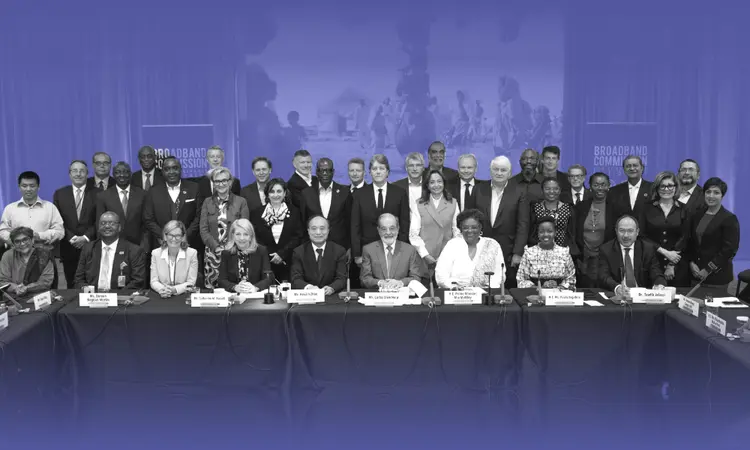 The Commission is comprised of over 50 members who engage in high-level advocacy to promote broadband in developing countries and underserved communities. One of its central roles is to build partnerships between the private sector, government, civil society, and international organizations.
Meet the Commissioners
Digitally transforming education​
In alignment with the Transforming Education Summit, the Commission's Open Statement calls for public and private cooperation across all sectors and geographies to unlock the power of digital learning by supporting digital transformation that delivers affordable and inclusive connectivity for the most marginalized learners, teachers and families.
Reaching Universal Smartphone Access​
Capacity Building for Civil Servants​
The Working Group on AI Capacity Building, led by UNESCO and Nokia, developed a framework to address the critical AI capacity needs for public sector digital transformation, particularly in developing countries in their recently published report.
Harnessing Data for Education
The current Working Group on Data for Learning, led by UNESCO,  is exploring the potential of making data a key pillar of high-quality and inclusive education systems. Check out their preliminary findings and stay tuned for concrete recommendations in 2023.
Stay up to date on the latest news from the Broadband Commission and its partners.