Working Group on Digital
Learning
How can we ensure that everyone benefits from flexible learning models?
The Broadband Commission Working Group on Digital Learning was organized to address concerns with education's digital transition and provided enabling strategies for hybrid learning as well as framing for future developments.
Co-Chaired by Ms. Audrey Azoulay, Director-General of UNESCO, Mr. Houlin Zhao, Secretary-General of ITU, Mr. Erik Ekudden, CTO and Senior Vice President of Ericsson, and Ms. Sun Yafang, Member of Core Elite at Huawei, the Working Group demonstrated that the implementation of hybrid learning strategies requires not only meaningful and affordable connectivity for all learners, but also a policy framework which guarantees that all learners, families and communities are fully capable of benefitting from the affordances offered by technologies, while also ensuring their safety and privacy.
The COVID-19 pandemic has dramatically changed education. In 2020, schools around the world were fully closed for 79 instructional days on average. The shift to distance teaching and learning has been the key immediate policy response, bringing ed-tech from the periphery to the centre of education systems.
Hybrid learning, a model that combines face-to-face instruction with computer-mediated pedagogies, is at the core of the discussion and analysis of pandemic learning that is presented in this Report. A common element across all of hybrid learning's plurality of forms is that they have a close and direct relationship with the use of technologies and digitalization in education. 
Hybrid learning enables students to study in flexible ways, online or face-to-face, according to their circumstances and preferences. A hybrid teaching session may have some students in class and some participating remotely. Crucially, students have some control over the time, place, path and/or pace of study.  
Findings and Recommendations
Sustainable hybrid learning systems should be inclusive, generating value through contextualized and open educational resources. They should celebrate local identities and languages, while benefitting from global ecosystems, initiatives, value chains, resources and knowledge. 
The Working Group's outcome report, Connecting Learning Spaces: Possibilities for Hybrid Learning, puts forth recommendations to provide informed and contextualized guidance to policymakers and other education stakeholders who aim to implement new learning strategies, while also acknowledging the benefits and risks of hybrid learning. 
In addition, the 2021 report concludes with a compendium of country case studies, frameworks, tools, and frontier technologies. These aim to provide examples of best practices for the delivery of digital learning. Download the report to access the compendium.
Five recommendations for improving educational access and delivery with digital technology
Composition and Activities
Co-Chairs
Commissioners
External Experts
Co-Chairs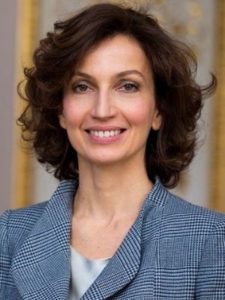 Ms. Audrey Azoulay 
Director General, UNESCO, Co-Vice Chair of the Broadband Commission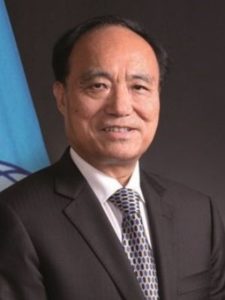 Mr. Houlin Zhao 
Secretary General, ITU, Co-Vice Chair of the Broadband Commission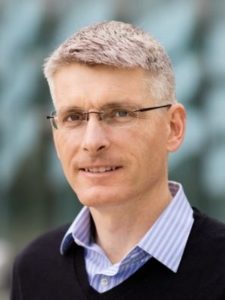 Mr. Erik Ekudden 
Senior Vice President, CTO and Head of Group Function Technology, Ericsson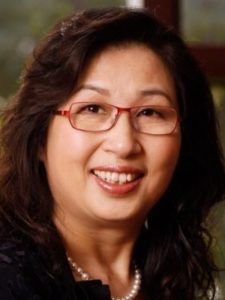 Ms. Sun Yafang 
Member of Core Elite, Huawei
Commissioners
External Experts
Key Strands of the Working Group Research

Infrastructure
Led by ITU

Innovation in infrastructure and connectivity operating models to ensure inclusive and sustainable digital learning (in synergy with the Giga initiative, the joint initiative between ITU and UNICEF to connect every school to the internet and every young person to information, opportunity, and choice).
Hybrid Learning
Led by UNESCO

Understanding the human dimensions that facilitate effective hybrid learning, including analysis of appropriate roles for teachers and other facilitators, sustainable models of curriculum-aligned resource production and dissemination, and successful home-based and blended pedagogical learning practices.

Digital Skills
Led by Ericsson

Competencies to use connected technology for learning and empowerment, digital skills for employability, anticipated labour market demands, and abilities to navigate shifting and disrupted labour markets.
The Impact of Frontier Technologies
Led by Huawei

Scenarios for the future of digital learning, educational implications and advantages of frontier technologies including AI, Internet of Things, 5G, machine learning, data analytics, etc.
The Working Group was launched during the Broadband Commission Annual Fall Meeting in New York on 22 September 2019. In the course of this engagement, the Group identified the most relevant solutions to address the broadband connectivity gap. The Working Group is composed of policymakers and significant partners and actors in the technology industry, as well as intergovernmental organizations (IGOs). It offers a key cluster of experts providing guidance for the international community's dialogue on the recovery, resilience and future development of education and training, with a specific focus on digital learning. During its tenure, the Working Group has generated research and analysis, knowledge and resources, advocacy, and foresight on challenges and opportunities related to hybrid learning.
Audrey Azoulay
Director General, UNESCO and
Co-Vice Chair of the Broadband Commission
&

Houlin Zhao
Secretary General, ITU and Co-Vice Chair of the Broadband Commission
&
Erik Ekudden
Senior Vice President, CTO and Head of
Group
Function
Technology, Ericsson
&
Sun Yafang
Member of Core Elite,
Huawei
Broadband Advocacy Targets