Working Group on
Child Online Safety
What risks and harms do children face online and what can we do to protect them?
The core objective of the Broadband Commission Working Group on Child Online Safety was to raise awareness of the online risks and threats to children. Co-Chaired by Dr. Joanna Rubinstein, of the World Childhood Foundation, and Zain Group, the Working Group on Child Online Safety has created a report that brings together the available evidence on the scale and nature of the risks and harms children face online, and provides actionable recommendations to minimize risks and threats, while simultaneously being able to capitalize on the benefits the expansion of broadband will bring to children, particularly those in developing countries.
An Increasingly Relevant Issue
Often, in digitized territories, educational and law enforcement infrastructures will have difficulty keeping up with sophisticated and determined criminals misusing digital platforms and services. As children become increasingly engaged with the digital world, making a unified global approach to combat all forms of online child maltreatment is more important and more urgent than ever.  
Children face a range of harms and risks online, from poorly designed services that entrap them (intentionally or not) in age-inappropriate contracts, through cyberbullying and exposure to unsuitable content, right through to severe harassment, online grooming, radicalization, and sexual exploitation and abuse. It is the job of the adult world to find a way to mitigate and prevent these harms and risks.
Conclusions and Recommendations
Stakeholders groups identified by the Working Group on Child Online must work together to address SDG 16.2 and increase child safety online. Without collaboration, initiatives to promote child online safety will not realize their full potential.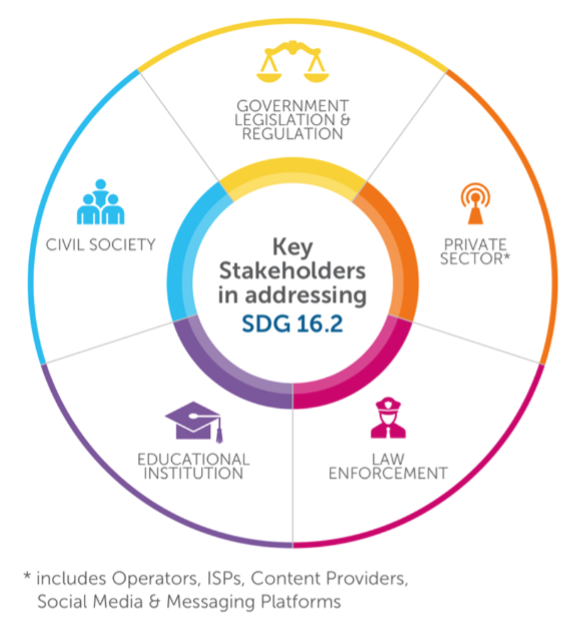 Drawing on the findings of the latest research, Working Group's 2019 report, titled Child Online Safety: Minimizing the Risk of Violence, Abuse, and Exploitation Online outlines the broad range of risks that children face online. It provides a sense of the scale and nature of those risks and recommends concrete and actionable steps that various actors can take to minimize the risks, threats, and harms, and to make children safer online.
The goal of the recommendations of this report is to provide a framework that supports collaboration and action among the stakeholders who play an integral role in prioritizing child online safety.
Download the report to read the complete list of recommendations.
The Broadband Commission Working Groups recommends that all individuals who consider themselves champions for children's rights in the digital space join our collective action by signing the Child Online Safety Universal Declaration to:
Include child online safety strategies in all national broadband and/or digital plans by 2021

Prevent, detect, respond, and take action

Establish clear and accountable mechanisms to ensure child rights are included in operating model

Harmonize definitions and terminology and develop common standards

Use age-appropriate design and meaningful data-consent for social media and gaming platforms, and others online services for children

Invest in data collection and research and in the development and scaling up of technology-driven solutions

Develop common metrics for child online safety

Implement universal digital skills education
Composition and Activities
Co-Chairs
Commissioners
External Experts
Co-Chairs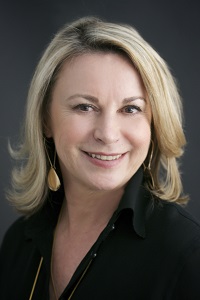 Dr. Joanna Rubenstein 
World Childhood Foundation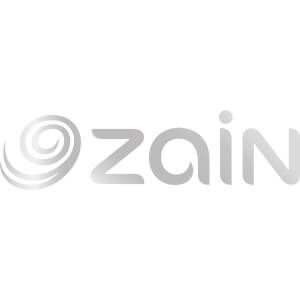 Zain Group 
Commissioners
External Experts
The group was launched in September 2018 during the Broadband Commission's Annual Fall Meeting. 2. The Group held it's kick off call on December 5th 2018.
Dr. Joanna Rubenstein
World Childhood Foundation
&
Zain Group
Broadband Advocacy Targets