Working Group on Freedom of Expression and Addressing Disinformation
How can we work together to defend reliable, high-quality information while advancing freedom of expression?
Co-Chaired by Ms. Audrey Azoulay, Director General of UNESCO, and Dr. Hessa Al-Jaber, Chairperson of Es'hailSat, the Working Group on Freedom of Expression and Addressing Disinformation's 2020 report examined the diverse responses to disinformation globally and developed frameworks to help understand and assess these responses through a freedom of expression lens. Through the identification and analysis of multiple methods of promoting high-quality information, the Working Group produced a toolkit that includes a wide range of responses to addressing disinformation, from policy and legislative measures to technological efforts and media and education literacy initiatives. 
There are diverse definitions applied to false and misleading information, but for the purposes of this Working Group, the term disinformation is used to broadly refer to content that is false and has potentially damaging impacts – for example, on the health and safety of individuals and the functionality of democracy.
Protecting Freedom of Expression
Freedom of expression rights, including press freedom and the right to access information, are upheld in tandem with privacy rights, which are also enshrined in international human rights law. So, where relevant, the Working Group's outcome report touches on online privacy and dignity issues. Further, it situates the problem of disinformation in the context of the enabling role of the internet – especially the social web – in both improving access to information, and as a disinformation vector. It discusses in detail the potential for responses to disinformation to curb freedom of expression and suggests ways to avoid such impacts.
Response Methods and Recommendations
The Working Group's outcome report: Balancing Act: Countering Digital Disinformation While Respecting Freedom of Expression affirms that freedom of expression, access to information and critical, independent journalism – supported by open and affordable internet access – are not only fundamental human rights but should be treasured as essential tools in the arsenal to combat disinformation – whether connected to a pandemic, elections, climate change or social issues.
This timely study serves as a call to all stakeholders to uphold these international norms which, along with the UN's Sustainable Development Goals, are under significant threat from disinformation.
The Report encourages the broadband community and donors to invest further in independent fact-checking, critical professional journalism, media development and Media and Information Literacy (MIL), especially through educational interventions targeting children, young people, older citizens, and vulnerable groups. It also calls for actors to promote privacy-preserving, equitable access to key data from internet communications companies, to enable independent analysis into the incidence, spread and impact of online disinformation on citizens around the word, and especially in the context of elections, public health, and natural disasters.
Monitoring and Evaluations
For those seeking to intervene against disinformation using the below responses, this study urges that each actor include systematic monitoring and evaluations within their response activities. These should cover effectiveness, as well as impacts on the right to freedom of expression and access to information, including on the right to privacy.
Recommendations: Typology of 11 Responses for Intervening Against Disinformation
The report produced a novel typology of 11 responses for intervening against disinformation, making holistic sense of the disinformation crisis on an international scale, including during COVID-19.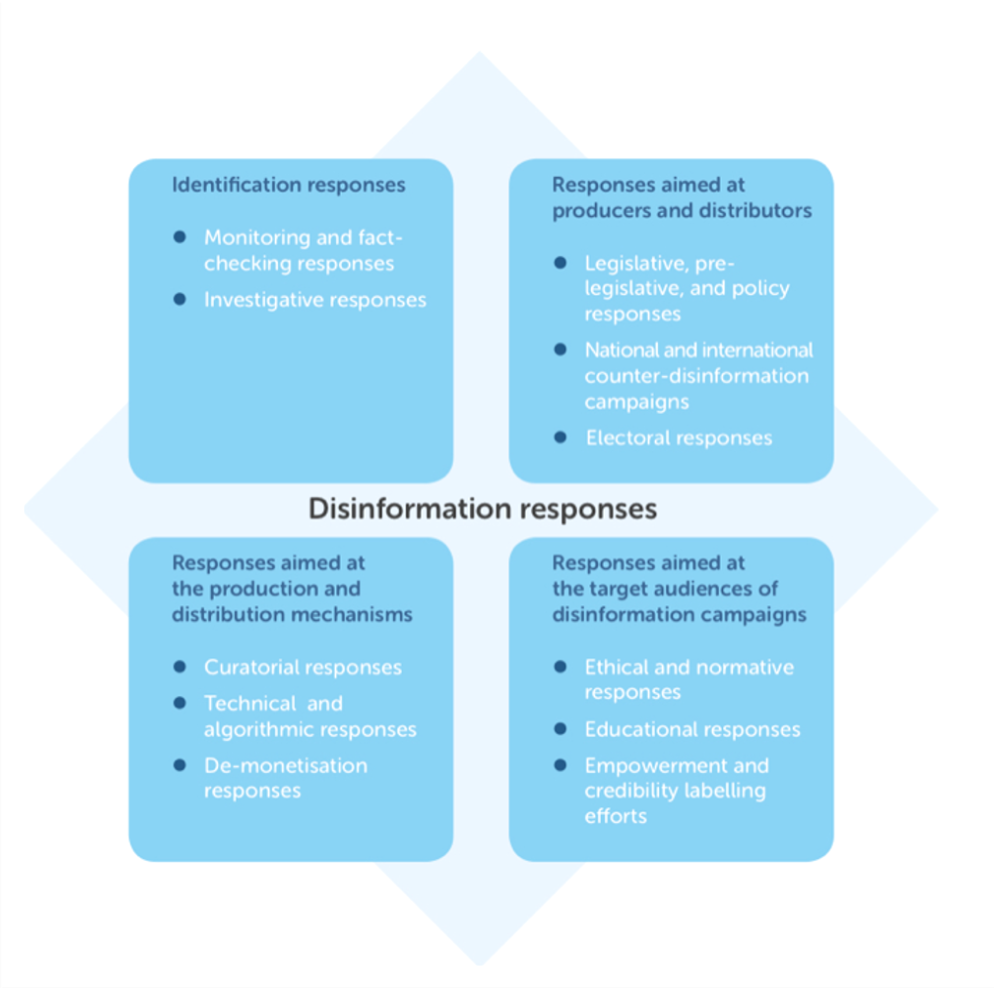 Composition and Activities
Co-Chairs
Commissioners
External Experts
Co-Chairs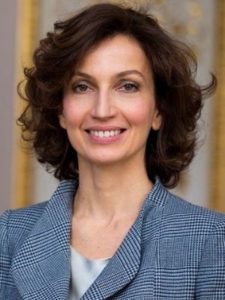 Ms. Audrey Azoulay 
Director General, UNESCO; CO-Vice Chair of the Broadband Commission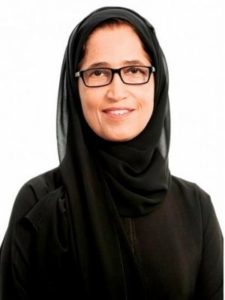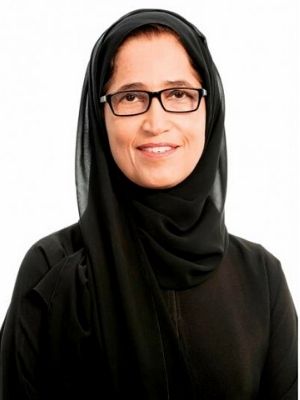 Dr. Hessa Al Jaber  
Chairperson, Qatar Es'hailSat
Commissioners
External Experts
Download the full report to access a further explanation of the recommendations and response methods, as well as a 23-step freedom of expression assessment framework designed to assist UNESCO member states to formulate legislative, regulatory and policy responses to counter disinformation at the same time as respecting freedom of expression, access to information and privacy rights (found on pages 257-259 of the Report). 
The Working Group was launched during the Broadband Commission Annual Spring Meeting in New York in April 2019. 
Ms. Audrey Azoulay
Director General, UNESCO;
Co-Vice Chair of the Broadband Commission
&

Dr. Hessa Al Jaber
Chairperson, Qatar Es'hailSat
Broadband Advocacy Targets