This article was co-authored by the event co-hosts from the Broadband Commission, ITU, Global Partnerships Forum and the Permanent Mission of Romania
The eighth annual Multi-Stakeholder Forum on Science, Technology and Innovation for the SDGs (STI Forum) was held on May 3-4, 2023, at UN Headquarters in New York, under the theme "Science, technology and innovation for accelerating the recovery from the coronavirus disease (COVID-19) and the full implementation of the 2030 Agenda for Sustainable Development at all levels".
The STI Forum aims to facilitate discussions on science, technology, and innovation cooperation in support of the SDGs.  As part of the event, the Broadband Commission in collaboration with ITU, the Global Partnerships Forum and the Permanent Mission of Romania hosted a side event titled "Generative AI for the SDGs: Friend or Foe, Hope or Hype?". The roundtable discussion focused on the benefits and risks of the use of Generative AI, as well as the potential for multistakeholder, collaborative responses for developing safeguards and use cases for this rapidly evolving technology. 
The aim of the roundtable was to hear the panelists perspective on the state of progress and rapid adoption of Generative AI and discuss potential pitfalls and challenges.  Panelists were posed questions regarding this new and fast growing technology, and how it could help accelerate progress of the SDGs.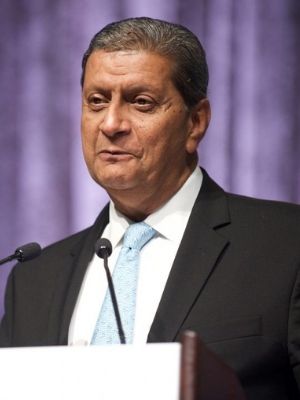 The event was emceed by Broadband Commissioner and Founder & President of the Global Partnerships Forum, Mr. Amir Dossal, who offered perspective on the many issues affecting developing countries, in addition to lack of connectivity, sharing  that "700 million plus do not have electricity" and moreover, that "2.6 billion people do not have clean cooking facilities, so connecting with the Internet for this group is not a priority, having access to energy and clean cooking is a priority". With this lens he began the discussion, emphasizing how "generative AI can be a force for good if it is channeled for the benefit of our humanity".
H.E. Mr. Cornel Feruţă, Permanent Representative of Romania to the United Nations, started with an example of how his government is already incorporating AI into its digital services, with the launch of
"Ion" an AI advisor to the Prime Minister of Romania. "Ion" provides citizens the opportunity to comment on government policies and make proposals. His remarks also emphasized the importance of this discussion, and the coming together of experts to help inform country policies.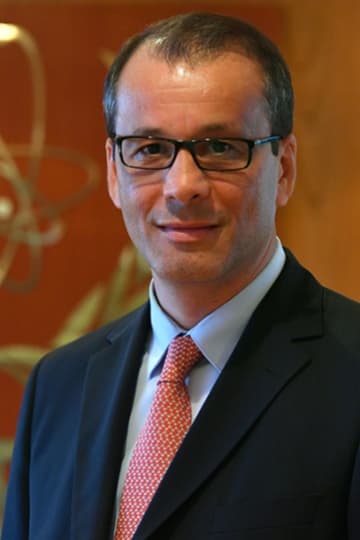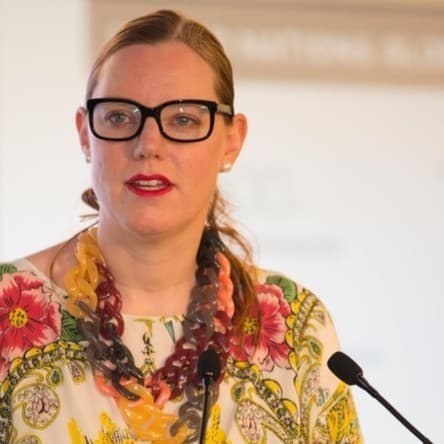 The ITU, represented by Ms. Ursula Wynhoven, ITU Representative to the UN in New York, then shared its organizational views on generative AI, stating that "ITU believes that emerging technologies including AI can play an absolutely critical role and without them that we won't be able to achieve the SDGs". She went on to share some of the many ways ITU is leveraging its platform to further discussion, research and policy on AI including: focus groups, study groups, AIforGood, the UN Activities on AI report, and the UN interagency working group on AI.
Session 1: Generative AI: Friend or foe, hope or hype?
Following the opening remarks of the event organizers, the panelists dove into discussion on the dangers and opportunities presented by generative AI. Moderated by Ms. Sinead Bovell, Founder of WAYE, the first session prompted speakers to share their insights on the matter and asked each to approach the topic from their organizations and sector's point of view. Speakers noted the challenges posed by the digital divide in developing countries which may restrict users from the benefits of generative AI, including limited access to reliable electricity, internet speed, and digital skills, and local data – which thereby prompts generative AI to present biased results in these specific regions.
Mr. Gayan Peiris, Head of Data & Technology for UNDP, cited many challenges to using generative AI globally, from people not being connected or having meaningful access in many countries to governments not having capacity to implement generative AI such solutions in public services. He went on to explain how UNDP is working with governments to address some of these basic level challenges and that we must put people at the center of this discussion, respecting their rights and being intentionally inclusive.


Mr. Rami Amin, Project Leader at the World Bank, remarked that while generative AI may be more user-friendly as a whole, even the basic writing of questions and prompts to the technology require a basic level of literacy and digital skills that many users do not yet have.
Panelists also spoke to Generative AI's ability to exacerbate issues such as false information, national or personal cybersecurity, and discriminatory or biased data negatively impacting vulnerable communities.
Mr. Guilherme Canela Godoi, Chief of Section, Freedom of Expression and Safety of Journalists of UNESCO, commented on the inherit bias of generative AI technology, as it can only collect data from countries that are already connected, adding that that "if your decisions are being impacted by a biased technology for whatever reasons good or evil then we have a problem. For the SDG's we have a problem for the free flow of information. So, the real concern here is that is not just an issue of thinking on misinformation or fake news as a new problem, it is really how this these new technologies can impact the decision-making process in a good way or in a very problematic way".
Session 2: Multistakeholder collaboration for harnessing the power of AI
In the second session, Mr. Dossal called on panelists to provide input on how the challenges and risks of generative AI can be addressed through multistakeholder collaborations and partnerships. One of the recommendations made was to establish trust and ethical frameworks for the application of this technology, along with flexible regulations that ensure responsible use and human oversight, and ongoing testing.
Ms. Amira Dhalla, Director of Impact Partnerships and Programs of Consumer Reports asserted, "Generative AI has the ability to exacerbate issues such as false information, national or personal cybersecurity, and discriminatory or biased data that negatively impacts vulnerable communities. Only by creating a shared vision that centers ethics, transparency, and accountability, will we benefit from the opportunity of Generative AI."


As representatives of the private sector, both Mr. Dan Altman, Lead of Technology and Society at Google and Ms. Cass Matthews, Office of Responsible AI of Microsoft, remarked that we in the early stages of applying generative AI in business use cases and for achieving the SDGs. Mr. Altman noted that other AI capabilities have already been successful in this regard, including in the classifying of images and sounds and forecasting of events. He went on to suggest using the technology as a tool to track progress on SDG indicators. Ms. Matthews added that AI will present many more solutions than challenges, but in order to realize the benefits of this technology people will have to learn to trust it.
The dialogue concluded with key calls for action. These included addressing infrastructure, connectivity, and affordability in developing countries, regulatory approaches aligned with international human rights agreements that are adaptive to technological changes, and capacity building for all levels of digital users. Speakers spoke highly of the national consultations being held around national AI strategies and mentioned that participation in these multistakeholder discussions should be meaningful and not performative.
Both hosts and panelists agreed, that only by creating a shared vision that centers ethics, transparency, and accountability, will we benefit from the opportunity of Generative AI.
Next Steps: Continuing the Conversation
The outcomes of this session may serve as the input and inspiration for further deliberations about AI for Good, especially in the context of the intergovernmental process on the Global Digital Compact. The informal consultations with Member States and Stakeholders include one thematic Deep-Dive on Artificial Intelligence and other emerging technologies to be held 25 May 2023.
Generative AI will also be included into the agenda of the upcoming The AI for Good Global Summit organized by ITU in Geneva this July. AI4Good is the leading action-oriented United Nations platform promoting AI to advance health, climate, gender, inclusive prosperity, sustainable infrastructure, and other global development priorities. 
The co-hosts would like to thank the Broadband Commission Secretariat and ITU NY Liaison Office for their efforts in organizing the event.