Public-private partnership highlights investments and policies to bring digital benefits to all by 2030
The Broadband Commission for Sustainable Development called for a joint global effort to achieve universal and meaningful connectivity by 2030 at its annual Fall Meeting held today at UN Headquarters in New York.
According to the Commission, the collaborative effort must ensure that people around the world are not only connected, but that they also have the skills and knowledge to use that connectivity.

The Broadband Commission—a high level public-private partnership fostering digital cooperation and developing actionable recommendations for achieving universal connectivity—stressed that accelerating universal and meaningful connectivity through partnership and cooperation is essential to help achieve the UN Sustainable Development Goals (SDGs) by 2030.
At the meeting, the Commission called for innovative investment models to bring together private and public stakeholders to deliver meaningful access and content to those most in need.
The Commission's meeting comes amid the recent ITU announcement that 2.6 billion people across the world still lack access to the Internet in 2023. The reduction from the estimated 2.7 billion people offline in 2022 leaves about one-third of the global population unconnected.

This year's Annual Meeting also took place ahead of SDG Digital, an event convened by the International Telecommunication Union (ITU) and United Nations Development Programme (UNDP) to highlight how digital solutions can support the UN's 2030 Agenda for Sustainable Development.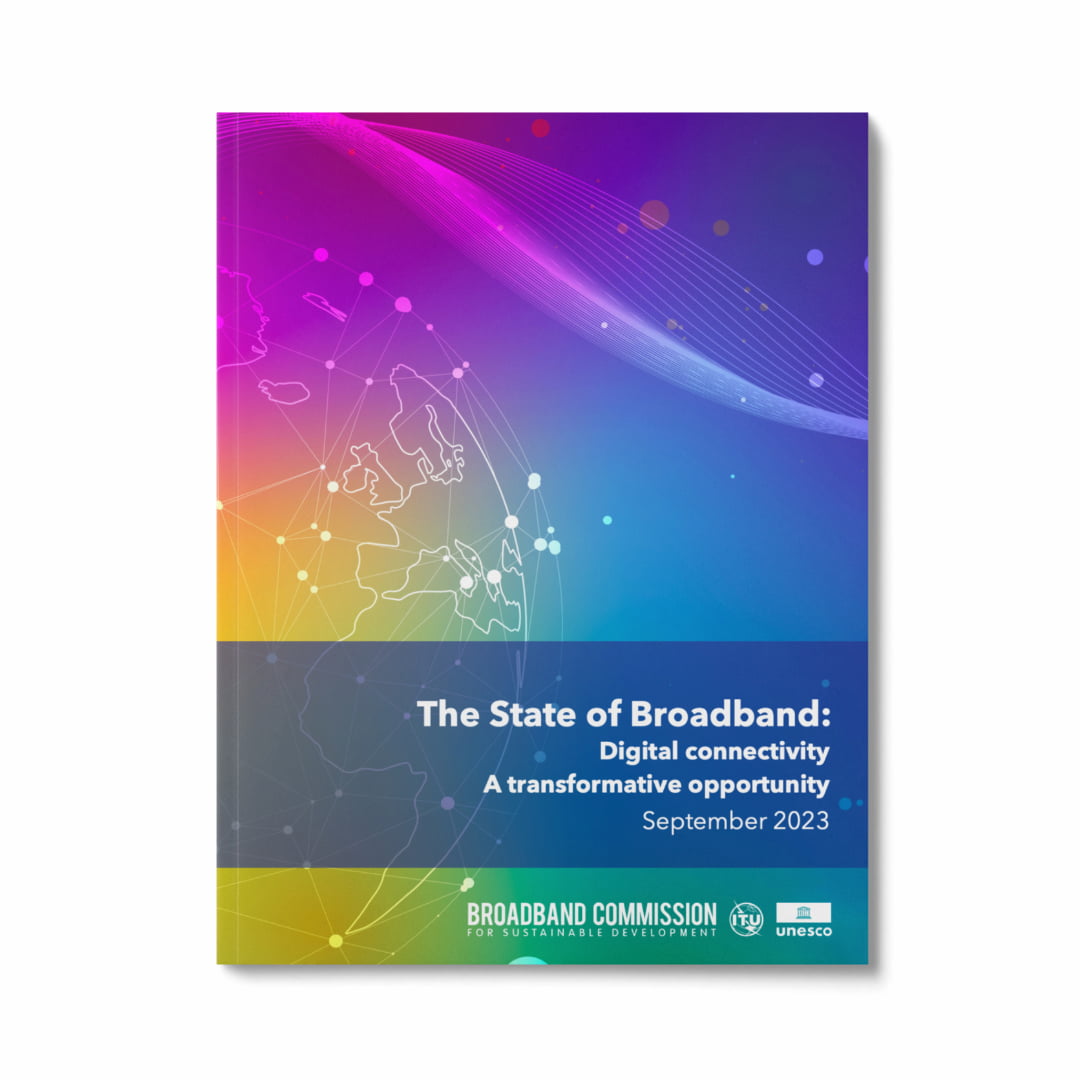 At the meeting, the Broadband Commission launched "State of Broadband Report: 2023 Digital connectivity – A Transformative opportunity." The latest edition of the annual report reviews the progress of seven Global Advocacy Targets and highlights the opportunities that would come from broadband that is universally available, equitable and affordable.

This year's report notes that market trends for consumption and supply are shifting despite gains in connectivity. Those trends may not be strong enough to guarantee that the objective of universal and meaningful connectivity will be met by 2030.

The report offers five considerations for how future efforts on connectivity for digital transformation should be financed and funded:
defining measurable goals;
addressing barriers to Internet use where coverage is available;
broadening the contributor base and implementing creative funding approaches;
aligning and incentivizing funding contributors;
building sustainable network infrastructure policies.
The Broadband Commission develops policy recommendations and thought leadership focused on the use of broadband connectivity to accelerate progress toward achieving the UN's 2030 Agenda for Sustainable Development and universal and meaningful connectivity.
To mobilize efforts to bring the life-changing benefits of digital transformation to everyone, the Broadband Commission puts broadband connectivity at the forefront of global policy discussions.
A Working Group on Data for Learning, chaired by UNESCO, and one on Connectivity for MSMEs, chaired by ITC and the GSMA, presented findings and recommendations of their final reports during the Annual Meeting.
Over 50 Commissioners and representatives attended the Broadband Commission meeting. This included government leaders, as well as heads of international organizations, private sector companies, civil society and academia.
Special guests attending this year's Annual Meeting included: Mondli Gungubele, Minister of Communications and Digital Technologies of South Africa; Jessica Rosenworcel, Chairwoman of the U.S. Federal Communications Commission; and Kyoung Yul Bae, President, Korea Information Society Development Institute (KISDI). 
Media contacts
David Hirsch
Senior Media Relations Officer
Corporate Communications Division
International Telecommunication Union
Press line: +41 22 730 5092
Email: pressinfo@itu.int
About the Broadband Commission for Sustainable Development
The Broadband Commission for Sustainable Development was established in 2010 by ITU and UNESCO with the aim of boosting the importance of broadband on the international policy agenda and expanding broadband access in every country as key to accelerating progress towards national and international development targets. Led by President Paul Kagame of Rwanda and Carlos Slim Helù of Mexico, it is co-chaired by ITU's Secretary-General Doreen Bogdan-Martin and UNESCO Director-General Audrey Azoulay. It comprises over 50 Commissioners who represent a cross-cutting group of top CEO and industry leaders, senior policymakers and government representatives, and experts from international agencies, academia and organizations concerned with development. Learn more at: www.broadbandcommission.rg