Working Group on
Least Developed Countries
How can broadband be employed to reach the Millennium Development Goals of the Least Developed Countries by 2015?
Information communication technology (ICT) has been recognized as one of the key enablers of human development and poverty alleviation advocated by the Millennium Development Goals (MDGs) both by being part of the MDGs themselves (MDG 8, Target 18) and for its role in strengthening MDGs monitoring and evaluation systems.     
The Broadband Commission for Digital Development established the Working Group on Least Developed Countries (WG-LDCs) in 2011, the year following the Commission's establishment. Chaired by Mr. Cheick Sidi Diarra, the Working Group focused on the special issues affecting Least Developed Countries (LDCs) and sought to find innovative ways through which Information and Communication Technology (ICT), particularly broadband, could help countries attain the Millennium Development Goals by 2015. The Working Group also helped to ensure that the views and perspectives of the Least Developed Countries were taken into account and represented in the broader work of the Commission.  
Composition and Activities
Chair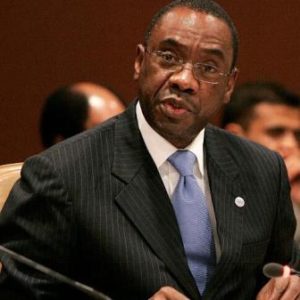 Mr. Cheick Sidi Diara 
United Nations Special Adviser on Africa and High Representative for the Least Developed Countries, Landlocked Developing Countries and Small Island Developing States
WG-LDCs was launched in Istanbul on 5 May 2011, at the Fourth United Nations Conference on Least Developed Countries (UN-LDC IV), held in Istanbul, Turkey from 9 – 13 May 2011. It also met again in Kigali, Rwanda, on 8-9 September.
Mr. Cheick Sidi
Diarra
United Nations Special Advisor on Africa and
High
Representative for the Least Developed Countries, Landlocked Developing Countries and Small Island Developing States
Broadband Advocacy Targets