What is Universal Connectivity?
Meaningful Universal Connectivity means that anyone, anywhere, regardless of geographic location, socio-economic status, race, gender, or any other differentiating demographic, has access to affordable services and devices to connect to reliable and safe internet.
Where do we see Universal Connectivity in action?
Download a graphic and share with us at @UNBBCOM how your organization is helping achieve meaningful #UniversalConnectivity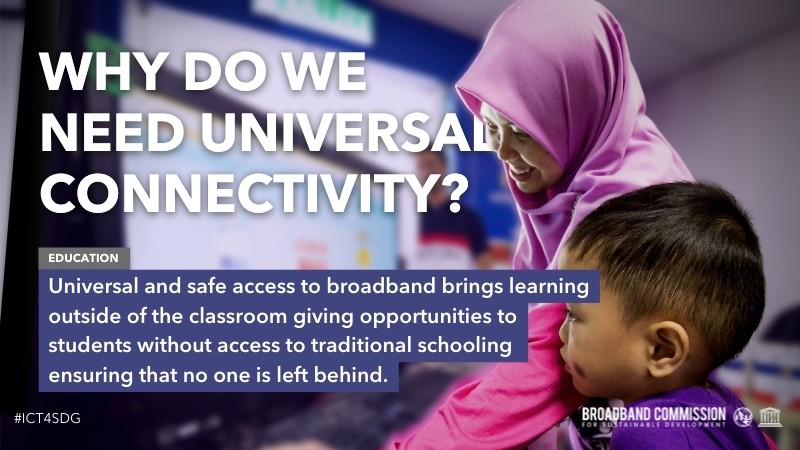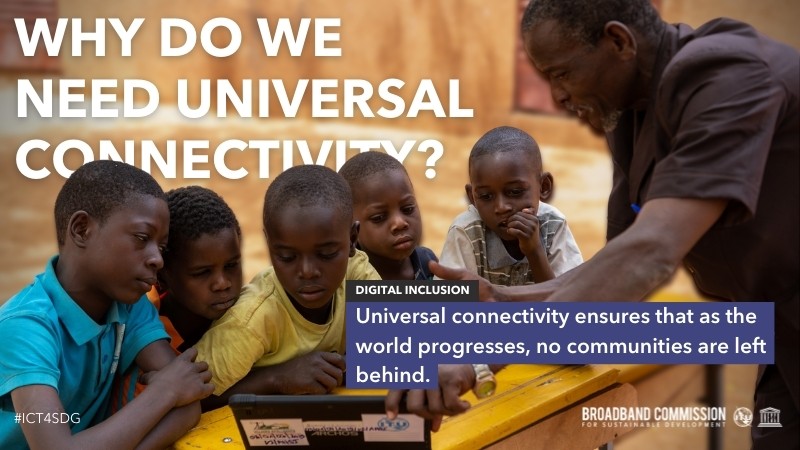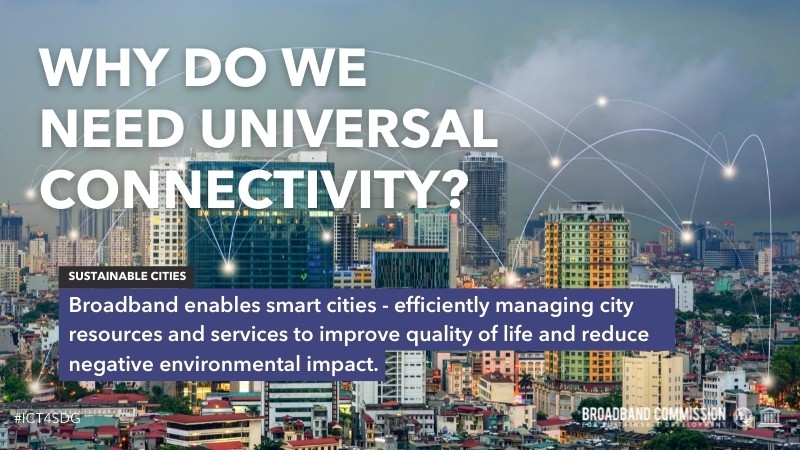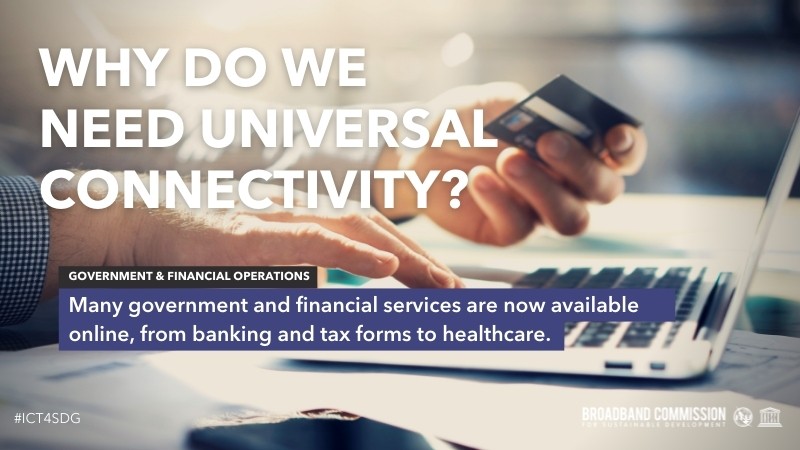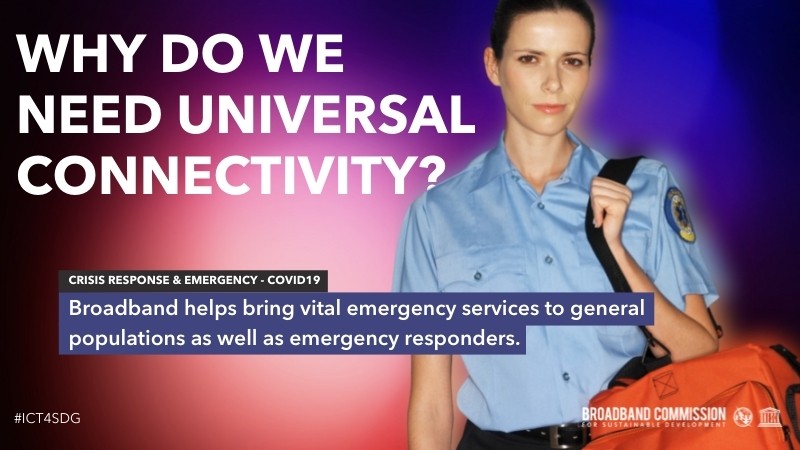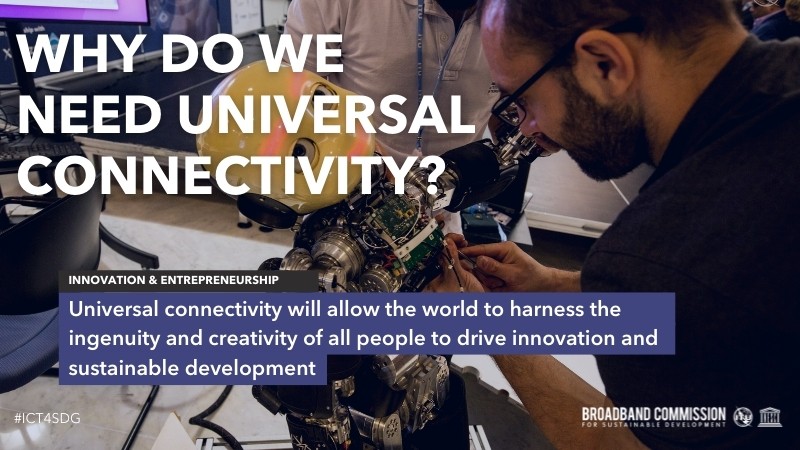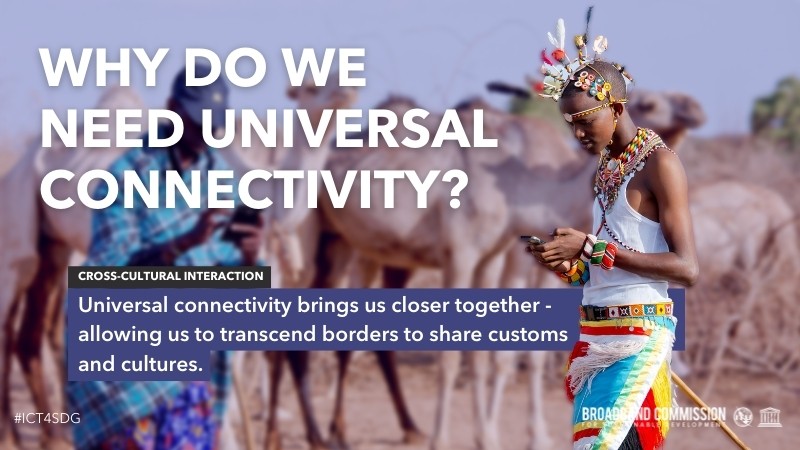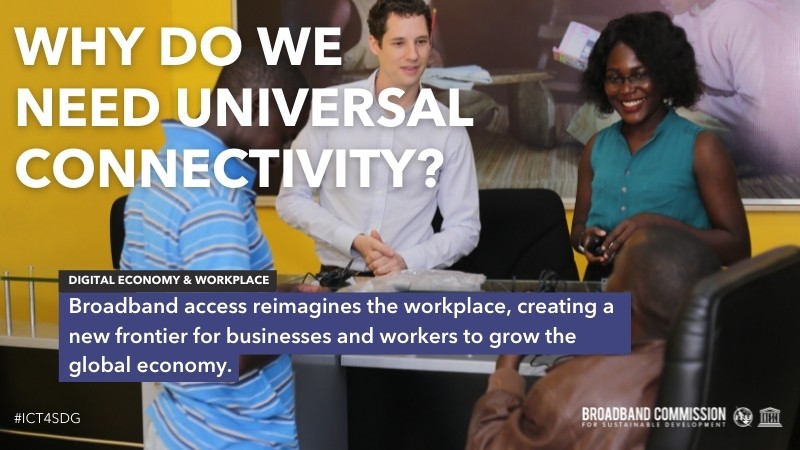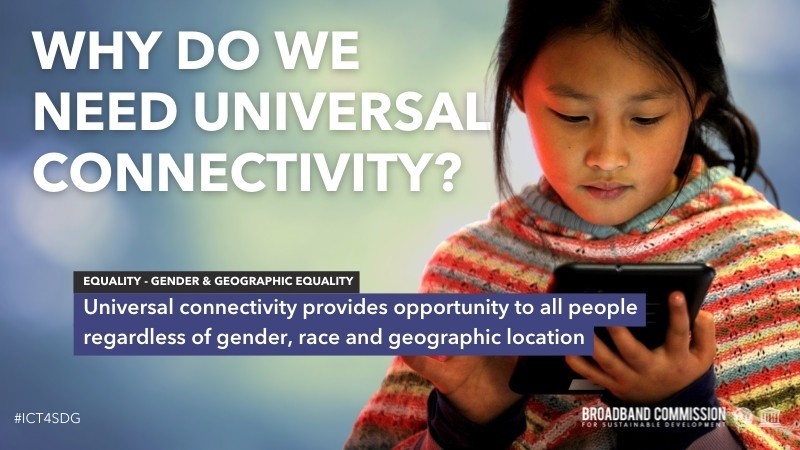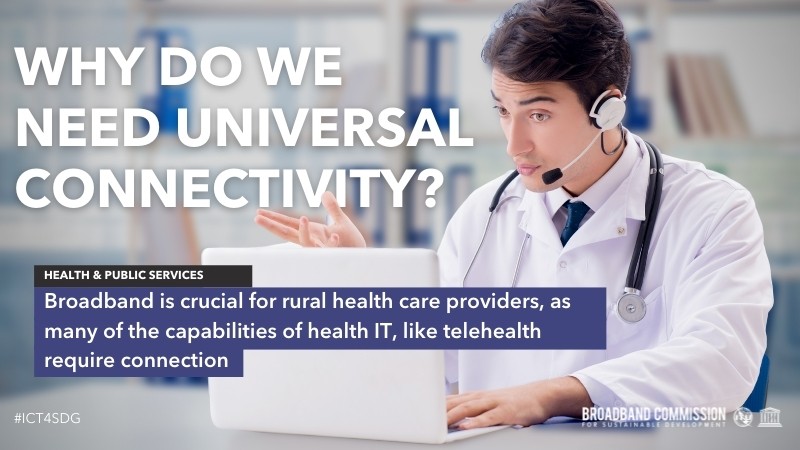 Reaching the Global Goal of Universal Connectivity
The Broadband Commission published the Manifesto: Global Goal of Universal Connectivity to call on the global community to recognize digital connectivity as the foundational element of the United Nations 2030 Agenda for Sustainable Development. 
This goal of universal connectivity will require collective, collaborative efforts by all stakeholders. In order to reach this goal we must prioritize: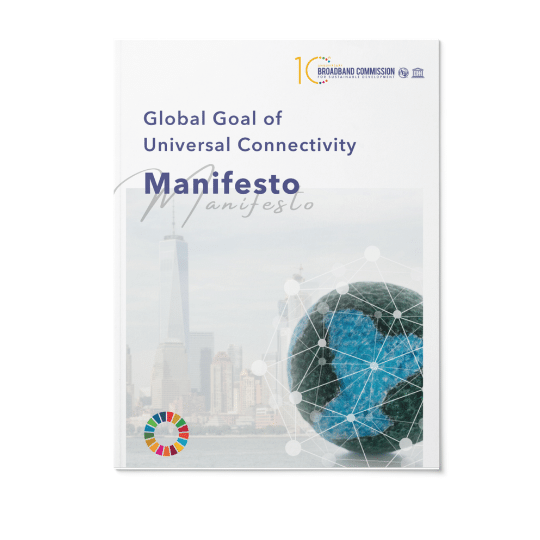 Establishing a baseline for universal digital connectivity.
Identifying and supporting public-private financing of universal broadband.
Advocating for enabling ICT regulatory environments, capacity building & online safety.
The
Universal Connectivity Campaign
provides a framework to reach our global goal, baseline knowledge of the different types of broadband connectivity and examples of how broadband can be utilized to provide public services and access to education and resource, all to ensure equitable and sustainable development for all.