Nokia released on 22 March 2023 its People & Planet Report 2022, the latest edition of company's annual sustainability report, which outlines how digital industry enables both environmental and social benefits to industries, communities and individuals.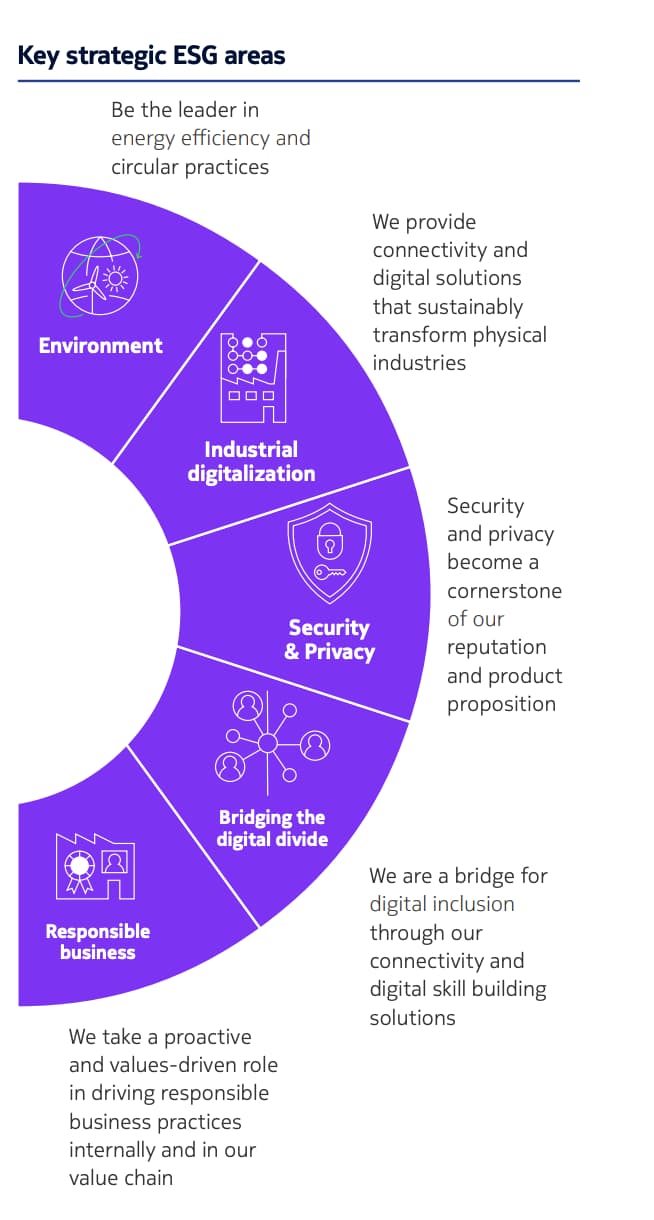 Nokia's new ESG strategy aims to ensure maximum impact in the areas most material to the company. It impacts how Nokia makes business decisions and develops its products and solutions. The ESG strategy builds on five focus areas where Nokia looks to differentiate and create tangible environmental and social benefits: Environment (climate and circularity), Industrial digitalization, Security and privacy, Bridging the digital divide, and Responsible business.
Digital Inclusion as part of ESG 
Nokia has aligned their ESG strategy with the UN Sustainable Development Goals (SDGs), with an emphasis on digital inclusion. 
In the report, Nokia reports progress on its pledge made to the ITU Partner2Connect (P2C) Digital Coalition. The company has committed in May last year to improve the lives of 1500000 through social digitalization projects, digital skills building, and connecting the unconnected or underserved by 2025. Against that, Nokia reached 614,149 direct beneficiaries with an emphasis on women, students and minority groups. Another highlighted result in the digital inclusion space are 90 more villages added to the multi-year Smartpur digital village ecosystem program in India. In total, there are already 350 Smartpur centers empowering local entrepreneurs and providing them with facilities to make digital services accessible in rural villages. 
The report features the engagement of Nokia President and CEO, Pekka Lundmark in the programme of the Broadband Commission.  with a mission to connect the unconnected and underserved, and to reach the Broadband Commission Advocacy Targets.  In 2022, Commissioner Pekka Lundmark together with the Director General of UNESCO, and Commission Co-Vice Chair Audrey Azoulay, co-chaired the Working Group on AI Capacity Building. The Working Group delivered a "Competency Framework" for civil servants to support and enable their use of artificial intelligence and other transformative technologies and through that to improve the delivery of public services.