Working Group on
Data for Learning
How can we harness the potential of data to drive the safe, inclusive, and equitable transformation of education?
Responding to the need for a greater understanding of the data ecosystem in education, this Broadband Commission Working Group explores the potential assets and risks of Data for Learning, as well as the key challenges and tensions that must be considered. The Working Group on Data for Learning considered three keys to unlocking Data for Learning's potential and making data a pillar of high quality and inclusive education systems:
infrastructure: focusing on data infrastructure and learning ecosystems;
capacities: emphasizing data skills and competence framework for life and work;
governance: considering ethics, governance, data flows and sovereignty.
These keys structured the work of the group and were adopted as strands of work and reflection, leading to an interim report published in September 2022, which suggested 5 preliminary recommendations on harnessing the transformative potential of data to improve education systems.
The Group is chaired by Ms. Audrey Azoulay, Director-General of UNESCO and was launched during the virtual Broadband Commission Annual Fall Meeting in September 2021. Stay tuned for the release of the full outcome report. 
The demand for data has grown dramatically in recent years, driven by a deepening dependence on digital technologies that require large amounts of data to operate. However, the current international landscape of learning data lacks clarity, coherence, and a common vision for data use and governance in educational environments. A multistakeholder consensus is necessary to unleash the potential of Data for Learning and ensure the safe and efficient use of data as a tool to drive the transformation of education.

Data are a double-edged sword, offering both transformational potential to improve education systems, as well as numerous risks that need to be taken seriously. 
Data-fuelled technologies offer exciting possibilities for empowering educators, learners, schools and education policy-makers. Amid this promise, risks relating to data profiling, deterministic algorithmic interference, and learners' privacy and security, simply cannot be ignored. Both edges of the sword must drive the development of education data ecosystems to ensure the successful, safe realization of Data for Learning's transformational potential.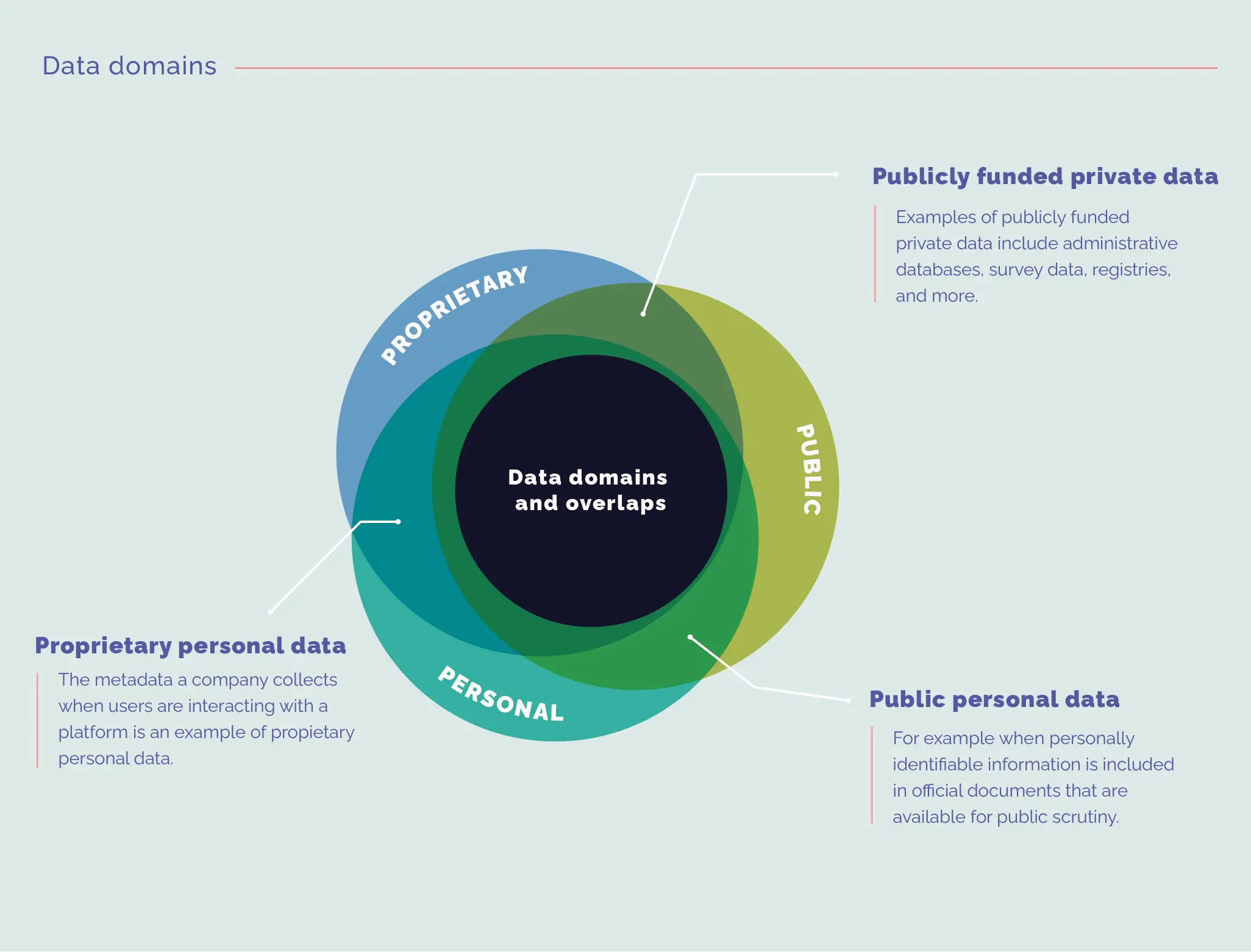 Understanding Data: A Visual Typology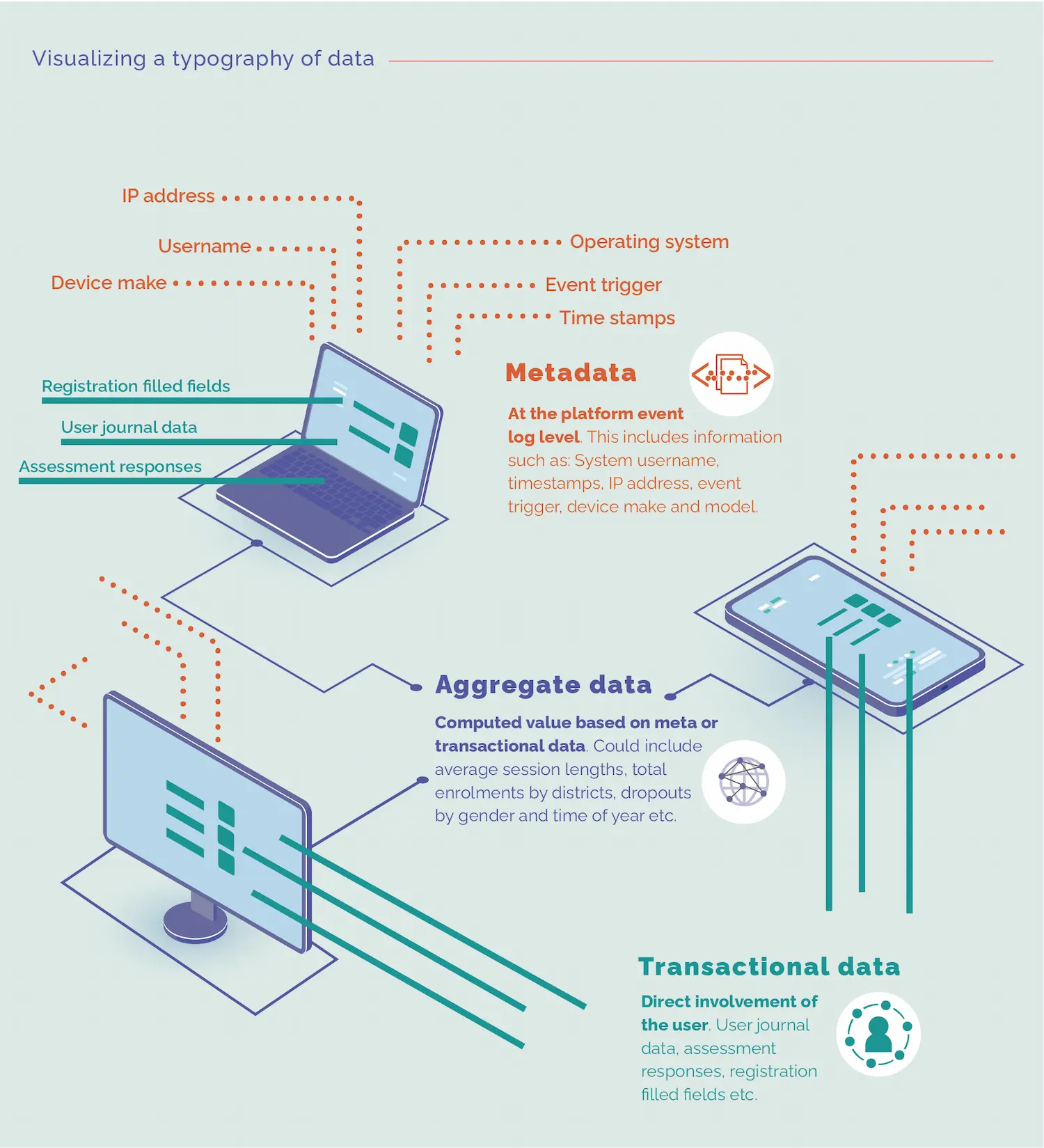 Audrey Azoulay
Director General, UNESCO and
Co-Vice Chair of the Broadband Commission
Broadband Advocacy Targets
The Working Group on Digital Learning concluded its work with five interim recommendations to policy-makers and stakeholders engaged in the education data landscape.
Firstly, there is a need to define a clear multistakeholder consensus on the need to develop a whole-of-government approach to implementing and unlocking the true value of Data for Learning.
Secondly, a sustainable financing strategy grounded in multilateral partnerships is required.
Thirdly, effective data literacy and skills development is required across all levels of the education ecosystem, from the youngest learner to the most senior education policy-maker.
Fourthly, to ensure the realization of the transformational potential Data for Learning offers, efforts must target the enduring obstacles and challenges of education.
Finally, a multilateral approach built on international cooperation and solidarity is needed to help bridge the digital divide that exists both within and across countries, to ensure the benefits of Data for Learning reach all learners, everywhere.
This online session highlighted the work of the Digital Learning and Data for Learning working groups of the Broadband Commission. Borhene Chakroun, Director of UNESCO's Division for Policies and Lifelong Learning systems, moderated a panel discussion about the barriers and opportunities to leverage digital, data-informed technologies to support the needs of all learners, especially the most marginalized. The discussion will highlight promising practices of digital tech and data use in teaching & learning that could continue be continued beyond the pandemic. Panel speakers included:
Dr. Sonia Livingstone, representing Commissioner Baroness Beeban Kidron, 5 Rights Foundation
Ms. Zohra Yermeche, Representing Commissioner Mr. Erik Ekudden, Ericsson
Dr. Joanna Rubenstein, Former Commissioner, Former President and CEO, Childhood USA
Mr. Alex Wong, ITU, Senior Strategy Advisor and Lead, Giga, Representing ITU
Mr. Bryce David Hartley, Representing Commissioner Mr. Mats Granryd, GSMA
Composition and Activities
Chair
Commissioners
External Experts
Chair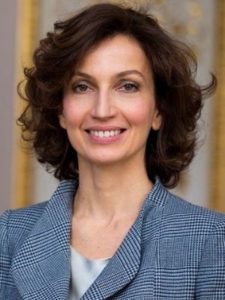 Ms. Audrey Azoulay 
Director General, UNESCO, Co-Vice Chair of the Broadband Commission
Commissioners
External Experts
In monthly meetings since January 2022, the group has shared experiences and case studies on subjects related to education data ecosystems, such as the development of data-fuelled learning systems, interoperability frameworks, and ethics and inclusion in AI-driven technologies used in education and training. The group will continue its monthly meetings for the duration of its unique two-year cycle, releasing an interim report in September 2022 and culminating in a final report in September 2023.