A warm welcome to our seven new commissioners!
The Broadband Commission is excited to welcome several new Commissioners in 2021! Some members are new to the Broadband Commission, others are joining in a new capacity, but all are bringing a crucial and unique perspective to contribute to the important work of the Commission in achieving its goal of Universal Connectivity.
Ms. Pamela Coke-Hamilton
Pamela Coke-Hamilton has served as Executive Director of the International Trade Centre since 1 October 2020. She joined ITC from the United Nations Conference on Trade and Development (UNCTAD), where she was Director of the Division on International Trade and Commodities.Ms. Coke-Hamilton has a breadth of experience and expertise in trade-related capacity-building and sustainable development. She served with the Jamaican Government, the Caribbean Forum in trade negotiations, and multilateral institutions, including the Organization of American States and InterAmerican Development Bank.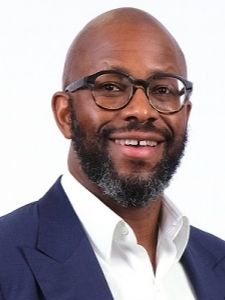 Mr. Ralph Mupita
Ralph Mupita is the Group President and CEO of MTN Group, a position he has held since the 1st September 2020. Prior to joining MTN, Ralph served as the Chief Executive Officer for Old Mutual Emerging Markets,  providing financial service solutions to individuals and corporates across 19 countries in Africa, Latin America and Asia. Under his leadership, the Insurance Group's Emerging Market business serviced over 19 million customers and had R1 trillion of assets under management.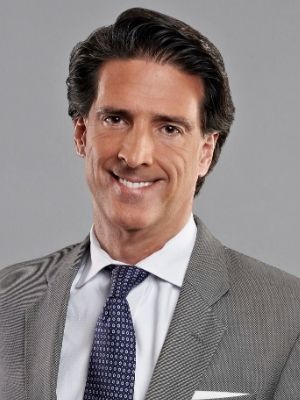 Mr. Mauricio Ramos
Mauricio Ramos joined Millicom in April 2015 as Chief Executive Officer (CEO) and was elected as an Executive Director of the Millicom Board in June 2020. Since joining Millicom he has pioneered a variety of initiatives, most notably transforming the company into a fixed internet and mobile business with a strong focus on Latin America. Under his leadership, Millicom solidified its company purpose "to build the digital highways that connect people, improve lives, and develop communities," and a strong corporate culture described by its more than 21,000 employees as 'Sangre Tigo", leading to the company-wide acknowledgements as one of the Top 25 Best Multinational Workplaces in Latin America in the Great Place to Work (GPTW) survey.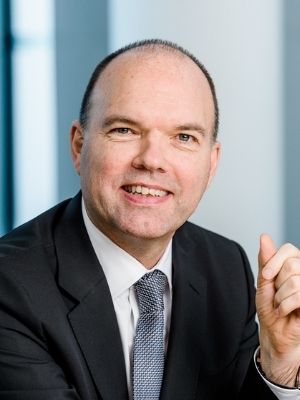 Mr. Nick Read
Nick Read, was appointed Group Chief Executive Officer on 1st October 2018 and has been a member of the Vodafone Group PLC Board since 1 April 2014. Since joining Vodafone in 2001, Nick has held a variety of senior roles including Group CFO, CEO of AMAP and CEO of Vodafone UK. He has been a Board member of the listed companies of Vodacom, Safaricom, and Vodafone Qatar, our subsidiaries in India and Egypt, and our joint ventures, VHA in Australia and Indus Towers in India. Prior to joining Vodafone, he held senior global finance positions with United Business Media Plc and Federal Express Worldwide.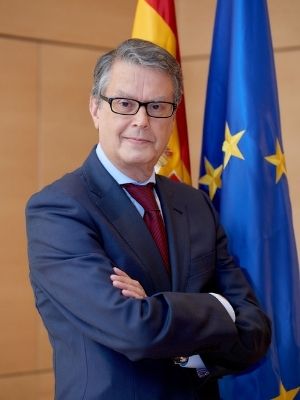 H.E. Mr. Roberto Sánchez
HE Mr. Roberto Sánchez holds a telecommunication engineer degree from the Polytechnic University of Madrid and has addressed various professional activities in both the public and private sectors. A career civil servant of the Higher Body of Systems and Information Technologies of the Spanish Administration, until his appointment in July 2018 as director of Telecommunications and IT at the Ministry of Economy and Business- a position he had already held in 2011- Mr. Sanchez was director of Innovation and City Promotion at Madrid City Council.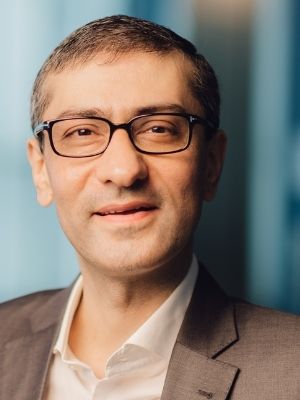 Mr. Rajeev Suri
Rajeev was appointed as Inmarsat's Chief Executive Officer in March 2021. He joined Inmarsat from Nokia, where he was most recently President and Chief Executive Officer. From 2009 to 2014 Rajeev was Chief Executive Officer of Nokia Solutions and Networks. During his tenure as CEO, he transformed Nokia into a top two telecommunications infrastructure company, led the consolidation of the sector from ten to three major players, positioned Nokia as a leader in a world connected by 5G and shaped by increasing digitalisation and automation. Under his leadership, Nokia acquired the networks businesses of Siemens, Motorola, Alcatel-Lucent, including the famed Bell Labs, successfully expanded into enterprise vertical markets, created the world's leading standalone telecom software business, significantly grew the annual recurring revenue patent licensing business and engineered the return of the Nokia brand to mobile phones.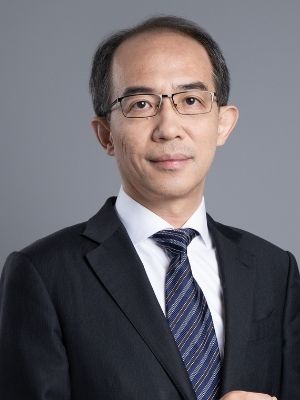 Mr. Ziyang Xu
Since joining ZTE Corporation in 1998, Xu Ziyang has amassed years of managerial experience in product R&D, overseas markets, and services. He has also led teams to make multiple breakthroughs in products and services in global high-end markets. From 1998 to 2003, he worked for the ZTE Mobile Business Division at the Nanjing R&D Center as a programmer, section chief, and departmental director of the Development Dept. From 2003 to 2011, he served as deputy general manager of the core network of the ZTE Mobile Business Division, and general manager of the core network products of the Wireless Operation Division. From 2011 to 2013, he served as general manager of Marketing IV of ZTE and was in charge of European and U.S. system products. From 2014 to 2016, he served as CEO of ZTE Services Deutschland GmbH. From 2016 to 2018, he served as an assistant to the president of ZTE, general manager of the telecom cloud and core network product of the Wireless Operation Division, and general manager of the virtualization product line. Mr. Xu has been CEO of ZTE Corporation since July 2018, and Executive Director of ZTE Corporation since August 2018.