The Broadband Commission Working Group on "School Connectivity" will be positioned as a key consultation group and provider of advisory and advocacy guidance for the implementation of key projects related to this theme.
Objectives of the Group:

In 2013, the Broadband Commission issued an Open Letter to the UN Secretary General's High-Level Panel of Eminent Persons, calling for broadband to be prominently recognized in the Post-2015 framework for sustainable development, in recognition of the key role broadband will play in our connected future. 
​In March, the Broadband Commission established a Task Force on Sustainable Development and the Post-2015 Development Agenda to explore some of the issues of how broadband can best contribute to development goals. This report represents the outcome of our discussion date.​
​The group, chaired by Mr Hans Vestberg, President and CEO, Ericsson, was launched in 2013​.
The group has held three meetings via teleconference and onsite in NY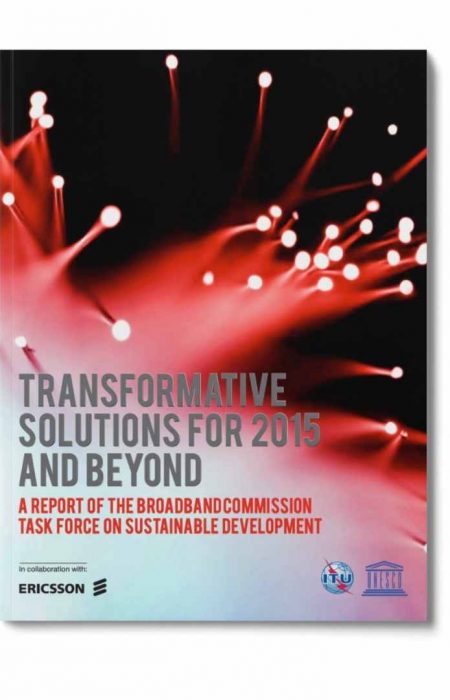 Transformative Solutions for 2015 and Beyond
As we approach 2015, a new global partnership is being forged to carry on the work of the Millennium Development Goals (MDGs) and shape a new sustainable development agenda involving all sectors of society. The members of the Broadband Commission for Digital Development, consider broadband to be a vital part of that discussion, as it is one of the strongest and most effective tools in bringing about transformative solutions for sustainable development. From governance to health to education to gender equality to enabling the low-carbon economy, broadband is already advancing a more equitable, inclusive and environmentally healthy world—but there is more work still to be done.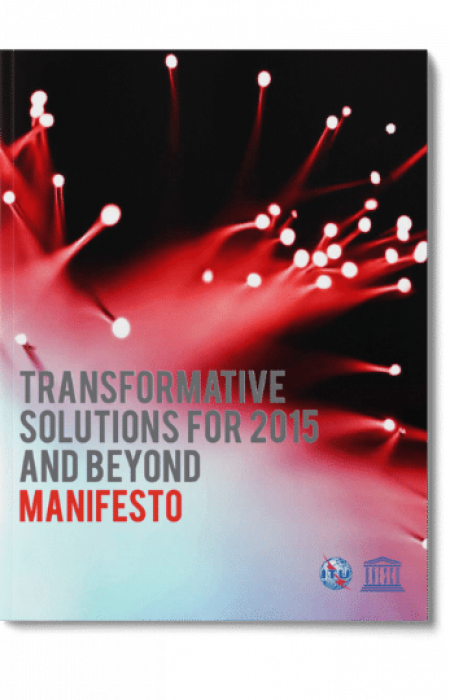 Broadband Commission 2015 Manifesto
The members of the Broadband Commission for Digital Development followed Task Force recommendations the Manifesto which stated the position and shared belief in the benefits of broadband for Sustainable Development to world leaders, top policy-makers, industry leaders, users and consumers.
​The Manifesto will be presented at a side event of the 5th session of the United Nations Open Working Group on Sustainable Development Goals, to be held at UN headquarters in New York later today. It follows on the heels of a new report, Transformational Solutions for 2015 and Beyond, which was prepared by a Broadband Commission Task Force and launched at the 8th meeting of the Commission on 21 September 2013.​