Working Group Co-Chaired by: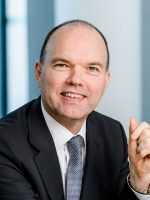 Mr. Nick Read
CEO
Vodafone Group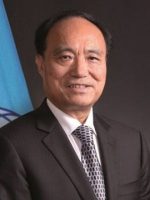 Mr. Houlin Zhao
Secretary-General
ITU
Accelerated use of digital public services during the pandemic, mobile money, and the need for digital skills for jobs has made mobile internet access through a smartphone more important than ever.
The Broadband Commission Working Group on Smart Devices will produce a report and set of concrete recommendations including:
Original analysis and data on the smartphone access gap;
Quantification of the social and economic impact of providing everyone with smartphone access by 2030, including assessment of moving users from 2G feature phones to 4G smartphones; and
Analysis of initiatives or pilots designed to increase smartphone access. Vodafone Group has committed to launch two pilot projects on device affordability as part of this process.
Co-Chairs: Vodafone Group & ITU
Mr. Houlin Zhao, ITU

Mr. Nick Read, Vodafone Group

Mr. Lacina Koné, Smart Africa

Mr. Mats Granryd, GSMA

H.E. Ursula Owusu-Ekufu. Ghana

Mr. Adrian Lovett, World Wide Web Foundation

Dr. Carlos Jarque, America Movil

H.E. Aurélie Adam-Soule Zoumarou, Benin

Dato Lee Yee Cheong
Mr. Stephen Spengler, Intelsat
Ms. Pamela Coke-Hamilton, ITC
Dr. QU Dongyu, FAO
Safaricom
Vodacom Group
Alliance for Affordable Internet
TBA